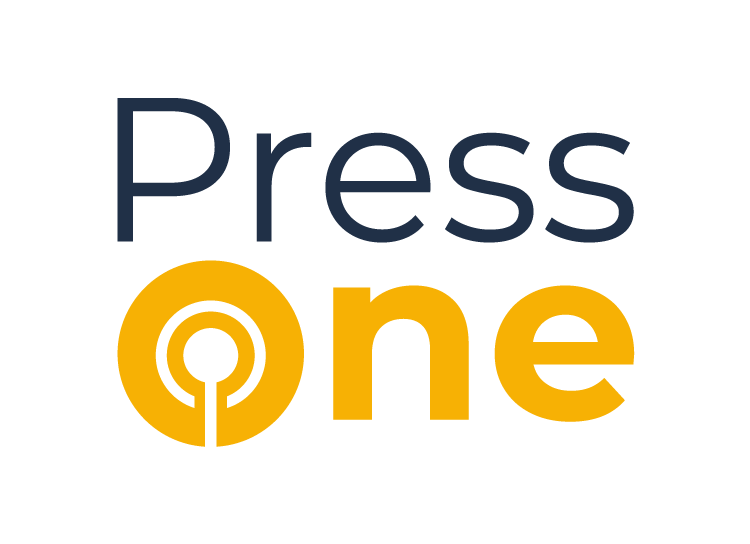 How to use PressOne
PressOne is a powerful platform that will quickly put you in contact with a large volume of customers to offer you outstanding options for your company's products or services. This way, you will be able to redirect your potential clients to the points of attention just as you prefer. You are just a few steps away of activating your business and get them moving.
PressOne is a powerful tool that will allow your company to execute telemarketing campaigns very easily without requiring complex and expensive contact center platforms. You can open an account in very simple steps and start running campaigns to reach a large audience and get response at a very low cost. Let's see in this video how to get started working with PressOne.
How to add funds to PressOne
Learn how to add credits to your PressOne account. Follow this simple tutorial and discover how to top up credits using your credit card or PayPal in a few steps. So you can start running your PressOne telemarketing campaigns.
How to manage audios on PressOne
The audio recordings used in your campaigns are the only means from which you can arouse the interest of potential clients or audience. Once you've recorded them, you need to learn how to upload them into PressOne.
Follow this simple tutorial and discover how easy it is to upload, view, list to and delete these recordings.
In this video you will learn how to manage these recordings and prepare them for your telemarketing campaigns.
How to add a contact list to PressOne
In this video you will learn how to upload a contact list to PressOne. Remember that these lists will define the audience for your campaigns. This is a very important step as these list will target your audience for your Campaign.
Learn in this video how to upload your contact list to the Broadcasting Dialer. You will know the requirements of the lists to upload and the possible configuration options that PressOne will use the lists to make your telemarketing campaigns more effective in reaching your audience.
Each campaign will need a list of contacts so it is very important to know how to manage them and that is what we will see in detail.
How to manage Caller ID lists on PressOne
A relevant aspect in the execution of your campaigns is the Caller ID that your target audience sees when they receive calls. This handled properly, will make recipients more confident to answer calls. This is why PressOne offers an easy and powerful way to set up Caller IDs. Learn in this video how you can have more effective telemarketing campaigns by setting up Caller ID lists within the Broadcasting Dialer PressOne.
How to manage DNC lists on PressOne
DNC lists are very useful in telemarketing campaigns since they prevent us from contacting numbers that we previously know do not want to receive these calls and if we do, we may have complaints.
That is why PressOne allows you to manage DNC lists that can then be associated with your campaigns.
In this video we are going to see how to create DNC Lists in PressOne.
How to create a campaign on PressOne
The creation of campaigns is the key point in your telemarketing, as in PressOne the contact lists, DNC lists, Caller ID lists and audio recordings that you have previously worked on, will be all combined.
Once the campaigns are defined, they will be able to start executing themselves. So, in this video, you will learn how to create the campaigns, define their schedule for execution on specific dates, days of the week and hours.
An important point to clarify is that the campaigns have the option of activating voicemail detection, so you can configure an audio to leave on these calls. This aspect of Voicemail is one of the steps in the campaigns creation that you will find on PressOne.
So let's watch this video and you will learn everything relevant to correctly create the campaigns for your Broadcating Dialer PressOne.
How to run campaigns on PressOne
After having prepared everything necessary to execute the campaigns, we reach the key moment in which we will set the campaigns in motion in search of achieving the expected results.

In this video we will see how to run telemarketing campaigns in PressOne, so we can start receiving the response from our target audience. By running the campaigns we will be able to adjust the speed at which the numbers on our list will be contacted. We can also make test calls to verify that everything is going well and we can monitor the performance. Then let's start achieving the goals.
How to set campaigns actions on PressOne
Campaign management in PressOne, as we have seen before, involves managing lists, creating campaigns and running campaigns.
But there are other very important actions that can be done on campaigns to take maximum advantage of them, to optimize results and to know in more detail the performance indicators.
This video shows in detail what actions you can do on the marketing campaigns you run in PressOne.
How to setup low balance notifications & automatic funds adding
SAS offers some facilities to manage your user accounts in our applications. This is done so that you can receive notifications of your reduced account balance or that automatic payments are launched to recharge credits in your accounts, so you can continuously use the applications without affecting your productivity running your marketing campaigns or your VOIP communications. These facilities apply to CallHub, PressOne, RVM or SIP Trunk applications.

Learn in this video how to set up in a couple of minutes the configuration to receive balance notifications and make automatic credit additions.